Wednesday, July 22nd, 2009

Splash screen by Hideous
Last weekend I traveled to Malmö Sweden to participate a game jam called No More Sweden. This was the second time the jam was organized and it had grown from our humble begins of 10 people to a party of 40 or so. It was a sweet jam and I had a lot of fun, meeting old friends and making new ones. And making games as well.
We had a web-camera that was broadcasting video from the party place to the internets. So now thanks to advanced technology you can experience exactly what No More Sweden was like if you were a web camera running at the speed of 1 frame per every minute.
Big thanks to Martin "grapefrukt" Jonasson and other organizers for the work they did to make this happen. As a sign of my appreciation I'll post an image of Martin with his mustaches on.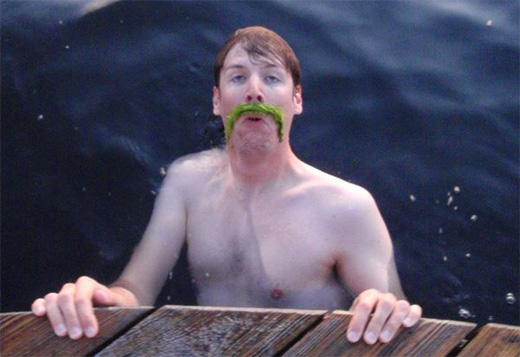 Photo credits to Data
We also made a game together with Martin. I was responsible for the coding and Martin played the part of a graphics designer. And he played it well, going as far as to demand such features as: "You have to use the color burn filter when you render this sprite" and "We have to have dynamic lightning effects in our game". The game design fell into place pretty nicely, even though when we created a quick a mock up of our original idea we had to scrap it, because it sucked hard.
Here's a pic of me battling with some bugs in the code of our game: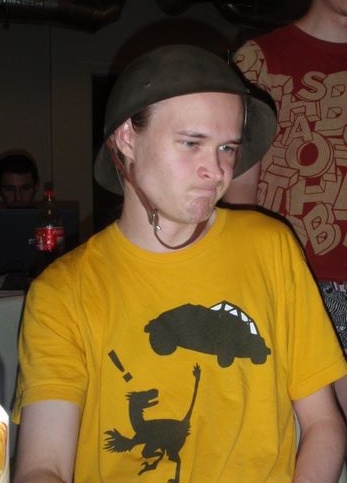 Photo credits to Data
We'll release the game after I've fixed few things with it. I'd expect it to be out on the 1st of August 🙂
Here's what No More Sweden looked like from the point of view of my laptop's desktop.