Saturday, April 1st, 2023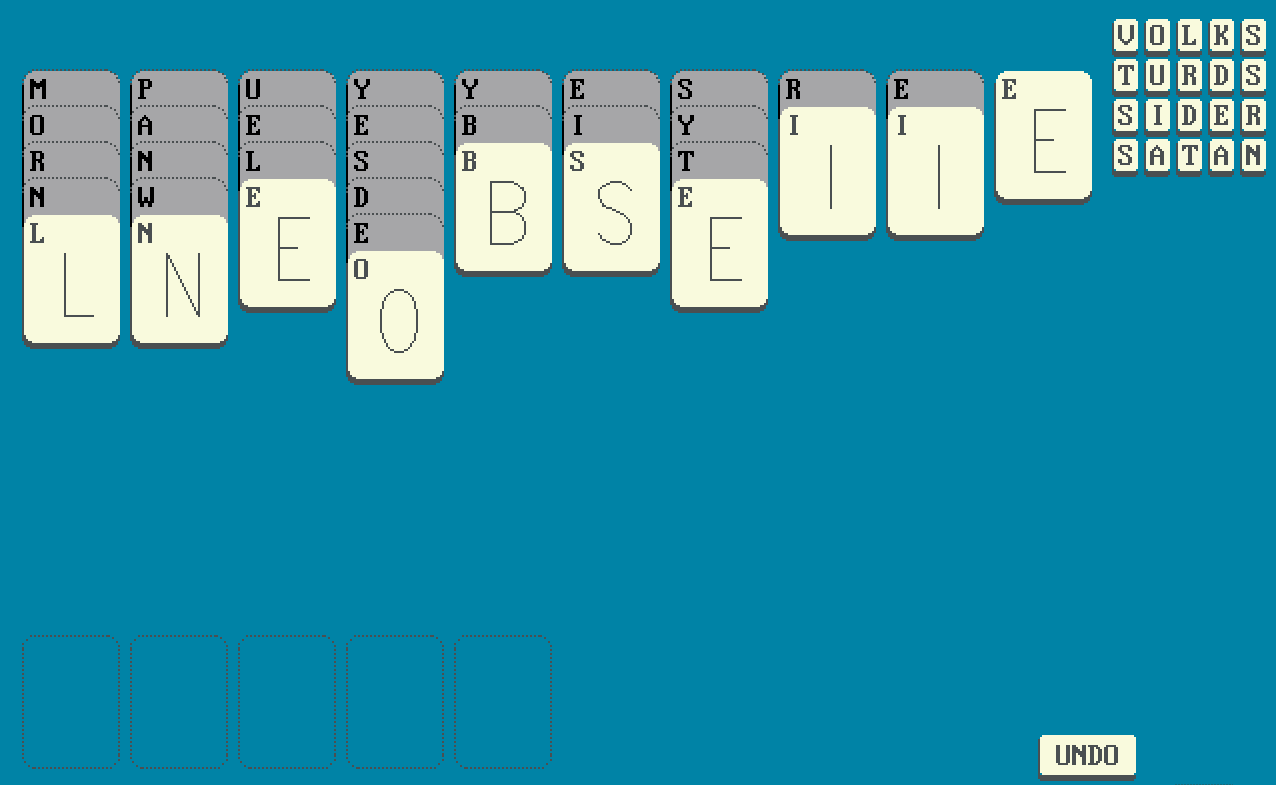 I made more solitaire games!
My spouse enjoys Spider Solitaire, Wordle and Dark Souls. So I made the Dark Souls of solitaire word games. It's been a big hit in our household.
Word Solitaire – Release 1
Download
Windows: WordSolitaire.zip (0.1 Mb) (Release 1)
Instructions
Word game + Solitaire. You need to clear the board by doing 5 letter words.
A-Z = To form words
CTRL+Z = UNDO
CTRL+Y = REDO
RETURN = Input word
BACKSPACE = Erase letter
Credits
Game Design & Code: Petri Purho ( petri.purho (at) gmail.com )
Playtesting: Anna Zajączkowska