Game Developers Conference was lots of fun, not because Crayon Physics Deluxe won something there, but because I had a great time hanging out with friends and fellow developers. I wish I could have spend more time away from the booths, meetings and general "work" and spend more time checking out the lectures, hanging with friends and partying. Hopefully next year won't be so hectic.
Anyway during the first days GDC I asked a bunch of friends and fellow game developers to draw crayon versions of their games. But I lost my crayons during the award show (I had to do the sign while running to the stage and I dropped my crayons and I couldn't find them afterwards 🙁 ), so I couldn't get these from everyone I wanted to. Which really sucks. But here's what I got.
I apologize for my lack of photographing skills.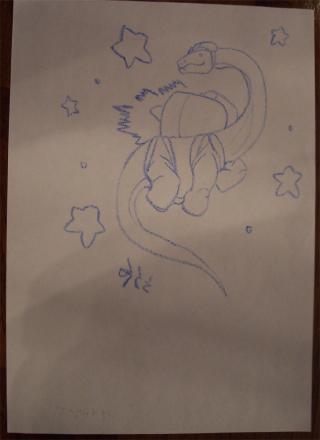 A real sweet crayon Jetpack Brontosaurus by Ben Ruiz of Flashbang Studios.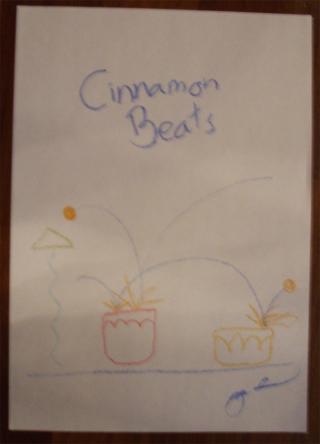 Cinnamon Beats as drawn by Jani Kahrama.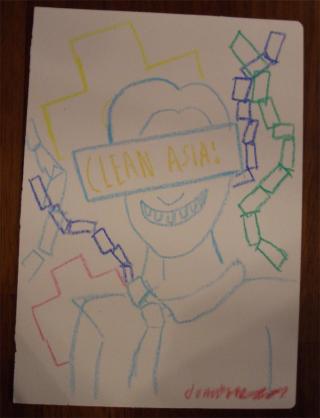 Crayon Clean Asia by ever awesome Cactus looks really sweet. No wonder he got nominated for Excellence in Visual Art. 500 Bananas!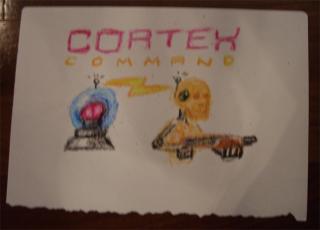 Cortex Command by pixel physics wizard Daniel "Data" Tabar.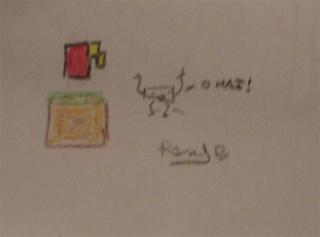 It's easy to see why Fez won the IGF Excellence in Visual Art award… Fez as drawn by Renaud Bédard (the programmer of Fez) .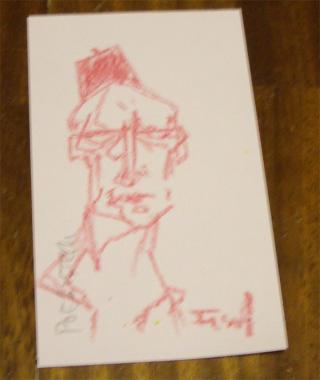 Random dude with a Fez by fez wearing Phil Fish (the artist / designer of Fez) .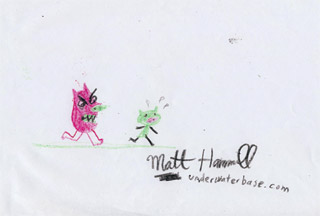 An actual screenshot of Gesundheit! as drawn with crayons by Matt Hammill.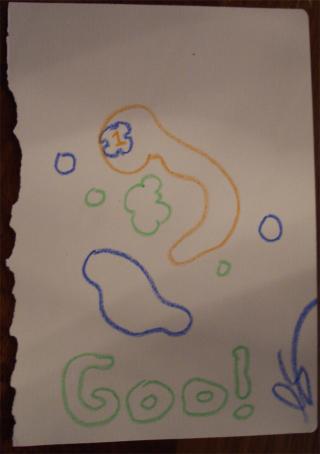 Goo as drawn by Adam "Atomic" Saltsman.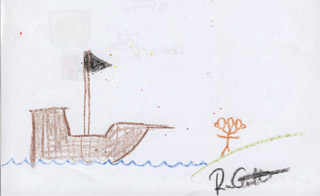 Look behind you, a Three Headed Monkey! by one of my heroes: Ron Gilbert.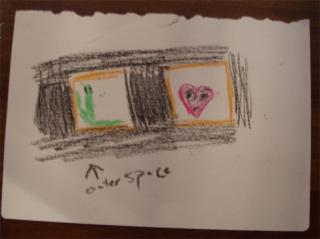 The awesome Gamma256 game Mr. Heart Loves You Very Much by Zaphos (who should really put a proper website for his games who now has a real website).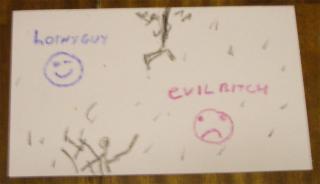 Darwinian poetry game Poesysteme as drawn by Balthazar Auger.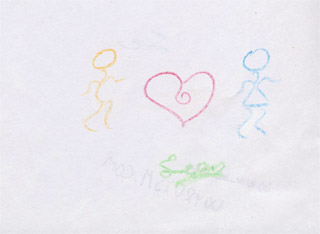 Crayon qrp as drawn by Sean 'th15' Chan (of Battleships Forever fame). I think Sean should do a kindergarten crayon version of qrp.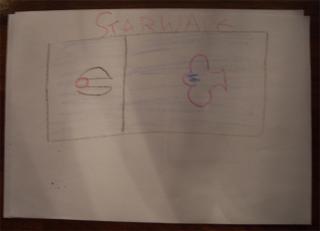 Crayonized Starwave as drawn by the fellow experimental game designer Daniel Benmergui.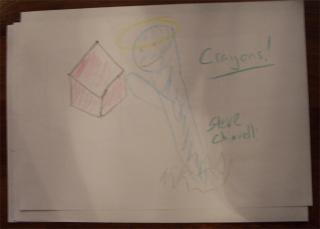 Toblo by Steve Chiavelli.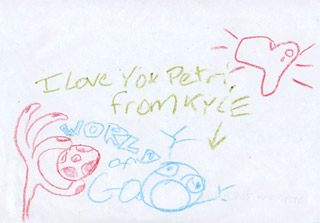 2DBoyish World of Goo drawn by the brilliant Kyle Gabler. (I love you too Kyle!)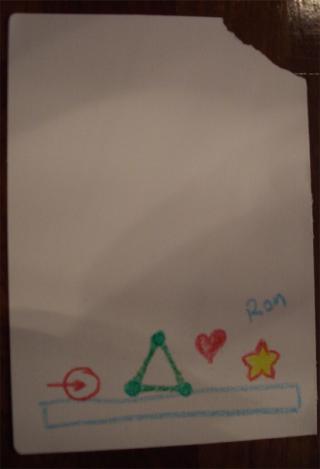 The IGF winners World of Goo and Crayon Physics Deluxe melt together and form this ultimate unstoppable game: World of Crayon Goo Physics… Deluxe drawn by classiest dressed IGF winner Ron Carmel.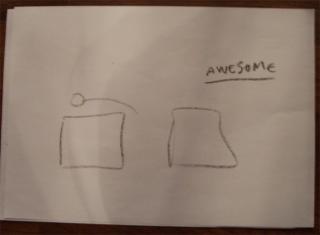 Someone drew this and didn't even leave a business card. It's awesome so thanks!